Why choose the Bed & Breakfast La Corte del Macero, Castelfranco Emilia (Modena)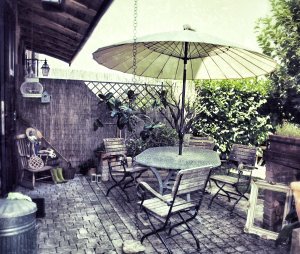 The romantic Bed & Breakfast La Corte del Macero is glad to host all those who are traveling along our amazing land and decide to visit us, either for a romantic stay or for business
Why choose the Bed & Breakfast La Corte del Macero?
First of all because at our romantic Bed & Breakfast la Corte del Macero in Castelfranco Emilia you will be greeted in a friendly and familiar way, hosted in a real house, where you can experience and appreciate the habits, the routine and the typical local products of the Emilian area, and where you will be covered with all the possible care.
We offer stays in a calm, confortable and cosy ambiance, with few rooms with private services always kept tidy and clean. The bed & breakfast la Corte del Macero prepares for its guest a rich breakfast made of traditional fragrant pies and local products coming from local farms.
Further more the Bed & Breakfast La Corte del Macero, is a few kilometres away from Modena and Bologna, and it works as the best starting point for the visit of these cities of art and unforgettable location; thanks to its private guarded parking you can easily park your car in the hotel and reach Modena and Bologna by bus, traveling with the frequent coaches that stop just in front of the B & B, or using our convenient shuttle to your favourite destination.
At the romantic Bed & Breakfast La Corte del Macero you will find a kind and caring Staff, that will give you useful recommendations on the best restaurants in the area, on the historical, artistic and cultural location you can visit near by, on the best food and beverage tours and on the "engine tours", giving you the easiest direction to reach your destination.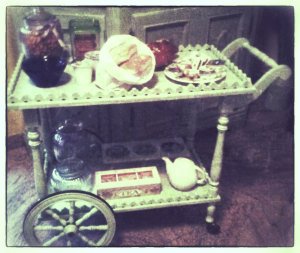 No one can visit Modena without tasting and being delighted by Tortellini cooked in their typical capon soup, the Zampone (pig's trotter) and Cotechino (cooked pork sausage) with lentils, beans or mashed potatoes, the Gnocco (fried bread) and Tigelle served with ham, salami and local cured meats, the world wide famous Balsamic vinegar DOP (Protected Denomination of origin), the Lambrusco vines in its many version Sorbara, Salamino, Grasparossa, the Pignoletto, the Sassolino liqueur, the famous Parmigiano Reggiano Cheese, and last but not least a slice of the Zuppa Inglese (magnificent dessert!)
Our key value point is our location in Castelfranco Emilia, just half way between Bologna and Modena:
Located close to the highway exit of Borgo Panigale and Modena Sud
Connected to Bologna's airport and to the near by train and bus stations.
Less than 20m from the bus stop.
A few km away from Bologna's Central train station.
Close to Bologna's trade show
10 minutes from Bologna's city Center, from the Maggiore and Sant'Orsola hospitals, from the PalaUnipol (sports hall) and from the big malls in Casalecchio di Reno.